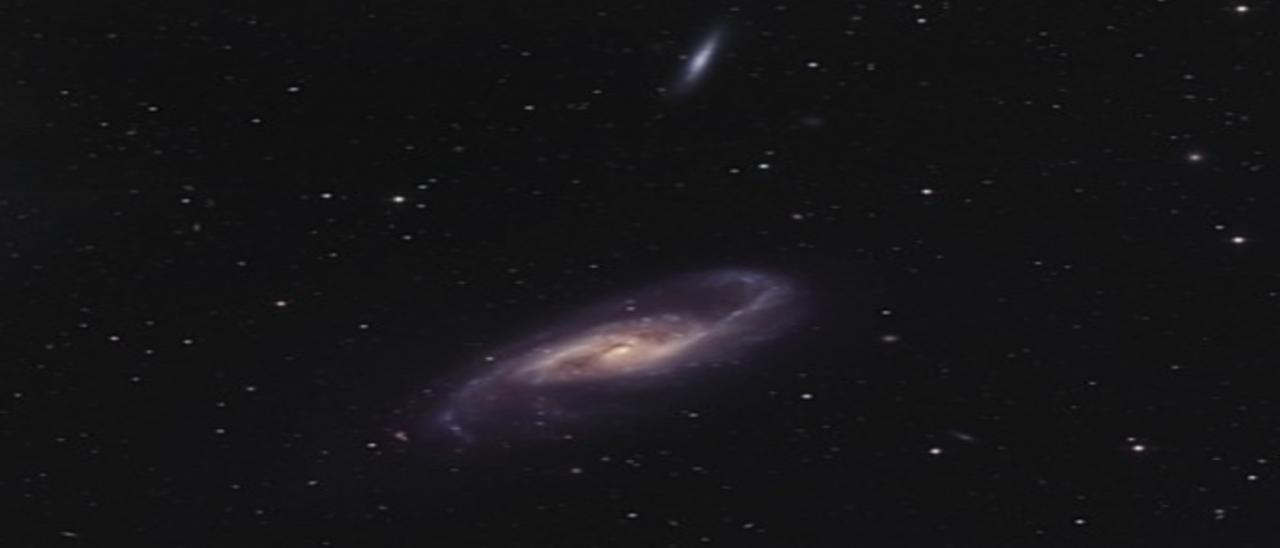 General data

Description

Our small group is well known and respected internationally for our innovative and important work on various aspects of the structure and evolution of nearby spiral galaxies. We primarily use observations at various wavelengths, exploiting synergies that allow us to answer the most pertinent questions relating to what the main properties of galaxies are, and how galaxies have evolved to their current state. We use imaging and spectroscopy, at UV, optical, infrared, millimetre, and radio wavelengths, fully exploiting observing facilities available to us in Spain, at ESO, or elsewhere, along with state-of-the-art analysis tools. The success of this approach can be measured from the employment opportunities offered to ex-members of the group, from the number and quality of collaborations with leading external scientists, from continued citation of our published work, and from invitations to co-organise or speak at the leading international conferences in the field.

In the last few years our group has put a lot of effort into opening up joint research lines with computer scientists, recognising the paradigm shift that is upon us due to the enormous quantities of data that will soon be produced by facilities such as LSST, Euclid, and SKA. We collaborate with computer scientists and aim to prepare the analysis tools, including detection of structure from noise, correction for scattered light and Galactic cirrus, and the use of machine learning-based techniques, so that once LSST (2020) and Euclid (2023) start releasing their huge data sets, our group is ready to analyse them and extract the science from the oceans of bytes.
Members of the project
Highlights and results

From thermal and non-thermal radio maps of the centre of NGC 1097, we discovered that the massive star formation is quenched by non-thermal effects, including pressure from the magnetic field, cosmic rays and turbulence.

In the centre of NGC 7742, we found a slightly warped inner disk, and two separate stellar components: an old population that counter-rotates with the gas, and a young one, concentrated to the ring, that co-rotates with the gas.

We re-analysed our deep IR imaging of thick disks to correct for the extended S4G point spread function (PSF), confirming all our previous results and in particular confirming the significant mass present in the thick disk component.

Analysing a new high-resolution e-MERLIN 1.5 GHz radio continuum map together with HST and SDSS imaging of NGC 5322, an elliptical galaxy hosting radio jets, we found that the low-luminosity AGN/jet-driven feedback may have quenched the late-time nuclear star formation promptly.

From MUSE observations of low-surface-brightness Lyman-

α

emission surrounding faint galaxies at redshifts between 3 and 6 we find that the projected sky coverage approaches 100 per cent.
Scientific activity

Publications related

Pattern Speeds of Bars and Spiral Arms from Hα Velocity Fields

We have applied the Tremaine-Weinberg method to 10 late-type barred spiral galaxies using data cubes, in Hα emission, from the FaNTOmM and GHAFAS Fabry-Perot spectrometers. We have combined the derived bar (and/or spiral) pattern speeds with angular frequency plots to measure the corotation radii for the bars in these galaxies. We base our results

Fathi, K. et al.

The SAURON project - XVIII. The integrated UV-line-strength relations of early-type galaxies

Using far-ultraviolet (FUV) and near-ultraviolet (NUV) photometry from guest investigator programmes on the Galaxy Evolution Explorer (GALEX) satellite, optical photometry from the MDM Observatory and optical integral-field spectroscopy from SAURON, we explore the UV-line-strength relations of the 48 nearby early-type galaxies in the SAURON sample

Bureau, Martin et al.

Near-infrared atlas of S0-Sa galaxies (NIRS0S)

We present an atlas of Ks-band images of 206 early-type galaxies, including 160 S0-S0/a galaxies, 12 ellipticals and 33 Sa galaxies (+ one later type). The majority of the atlas galaxies belong to a magnitude-limited (mB ≤ 12.5 mag) sample of 185 Near-InfraRed S0 Survey galaxies. To ensure that misclassified S0s are not omitted, 25 ellipticals from

Laurikainen, E. et al.

Talks related

No related talks were found.

Conferences related

No related conferences were found.