On 06/28/2023 we held the first stakeholder meeting in the Planet Change project.
Attending were Enrique Mesa and Ruth Torres, Technology teacher at IES La Orotava, and Candelaria Rodríguez, Biology and Geology teacher at IES Villalba Hervás, also from La Orotava, in Tenerife.
We were accompanied by Alfred Rosenberg, coordinator of the IAC Communication and Scientific Culture Unit, and Sara González, teacher of Didactics of Experimental Sciences at the University of La Laguna.
At the meeting (see video) we explained the project, and we agreed to resume activities in September 2023.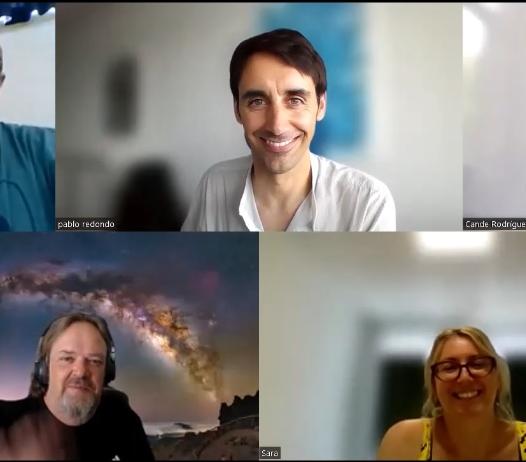 primera_reunion_con_docentes_junio_2023.jpg