Introduction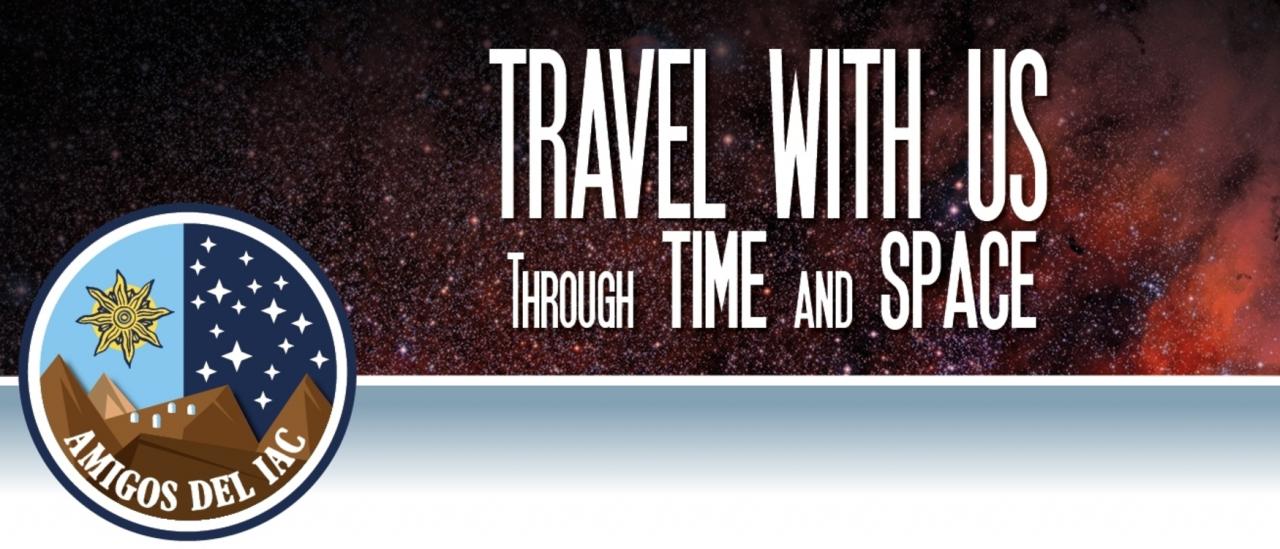 If you are interested in the work of the Instituto de Astrofísica de Canarias, we bring you all its scientific advances and new research to unravel the mysteries hidden in the Universe. Now you will be able to get to know the Canary Islands Observatories first-hand and participate in astronomical activities of dissemination and scientific culture
Do you want to join "Amigos del IAC"?
Fill out our survey or choose one of the modalities and join us on our journey through time and space
Upcoming activities:
The new Introductory Talks to Astrophysics Programme to be held in the period March - July 2022 is:
Introductory Talks to Astrophysics*

Vida más allá de la Tierra: a la caza de exoplanetas

30/03/2022

Roi Alonso

Hans Deeg

Telescopio James Webb: los ojos más potentes en el espacio

27/04/2022

Macarena García (ESA)

Ismael Fournón

Muerte estelar: el colosal final de las nebulosas planetarias

25/05/2022

Aníbal García

Jorge García

Las distancias y tamaños en el Universo: técnicas y patrones

29/06/2022

Rafael Barrena

Francisco Kitaura

Explorando Marte: el planeta rojo al descubierto

27/07/2022

Regina Sarmiento
* The activities programmed for "Amigos del IAC" are, for the moment, only in Spanish.
NEW:
On 23 February 2022, the draw for a Guided Visit to the Teide Observatory took place among the first 500 members of the Programme.
The winner was Fermín Galán Sánchez-Ballesteros. Congratulations Fermín!