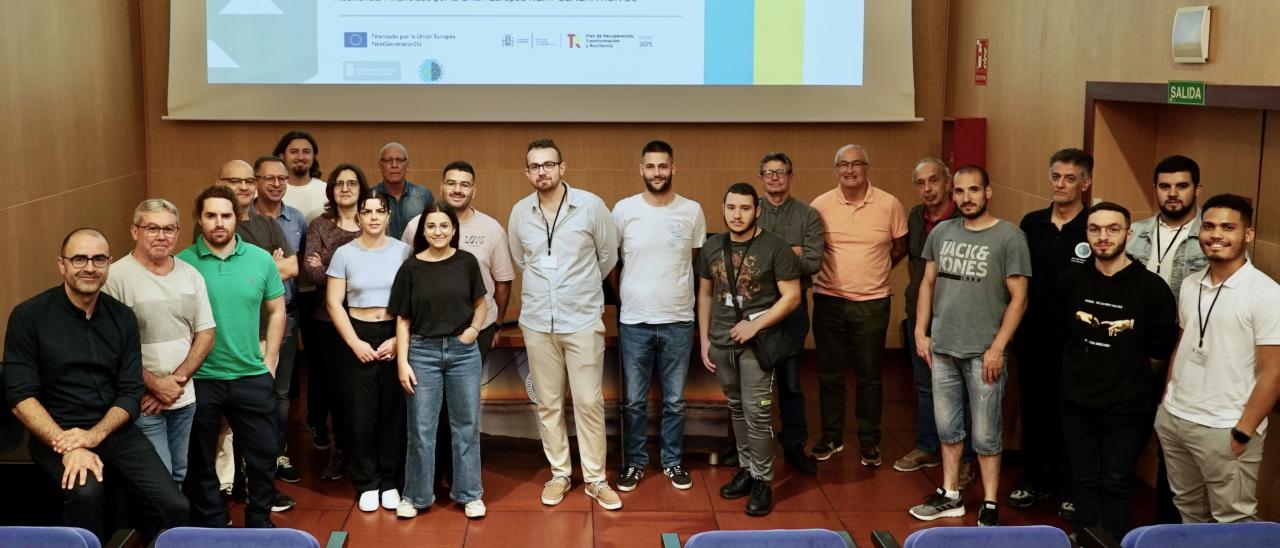 On 28th April last, 11 people joined the Instituto de Astrofísica de Canarias through the "INVESTIGO Programme" for hiring young job seekers to carry out research and innovation initiatives, financed by the Canary Islands Employment Service through the Recovery, Transformation and Resilience Plan-Next Generation EU Funds.
A welcoming ceremony was held in the classroom at the IAC Headquarters where the new staff was received by Alfonso López, coordinator of Instrumentation at the IAC, and Anselmo Sosa, manager of the Office of Transfer and Institutional Actions (OTAI). The different heads of the departments involved in the project also attended the meeting.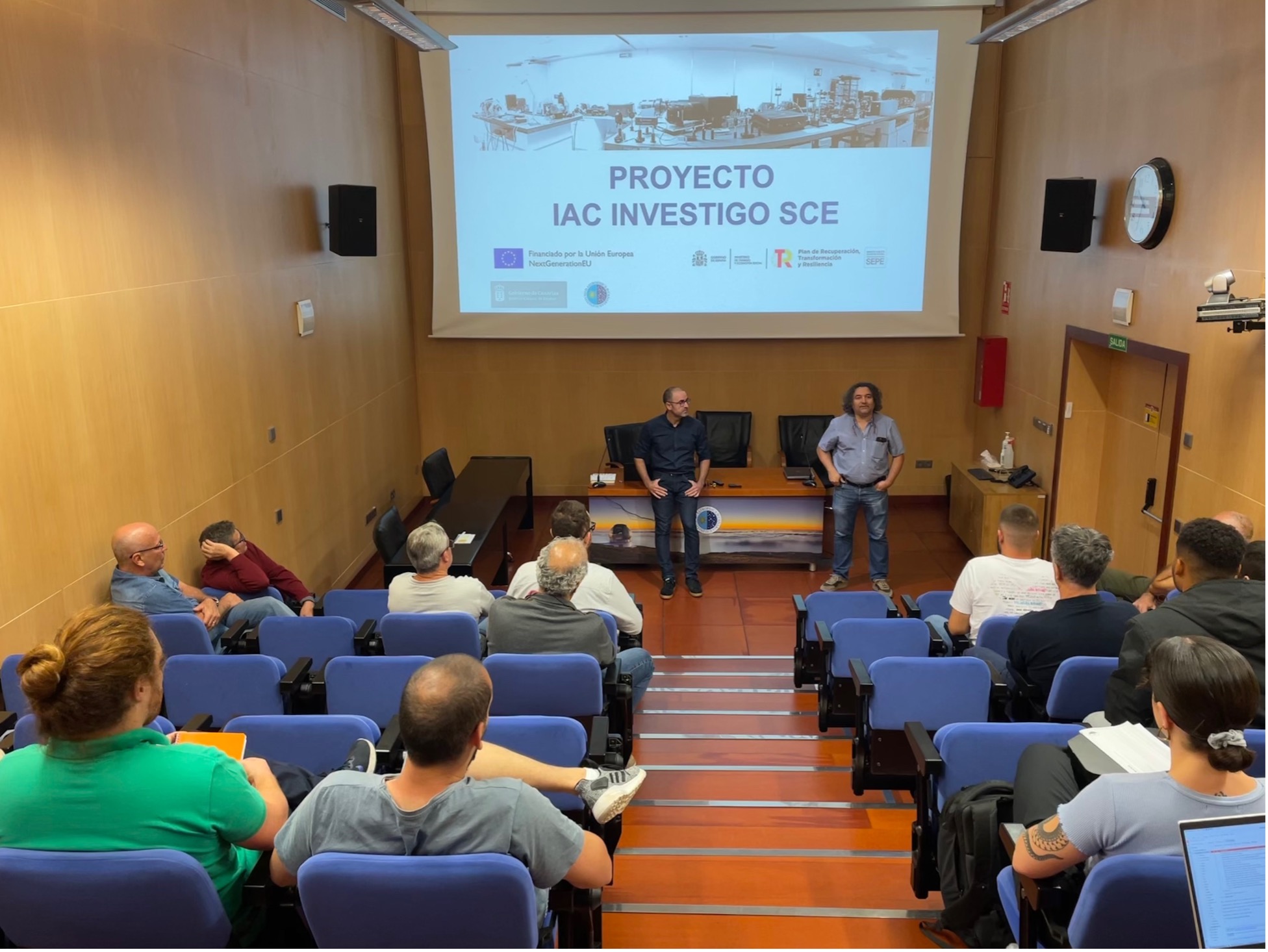 Related news
The contrats, which last for two years, are young people, less than 30 years old, that will carry out different tasks according their specalized abilities.
Elena Máñez Rodríguez, the Head of the Department of Economy, Knowledge and Employment of the Canary Government paid a visit this morning to the headquarters of the IAC in La Laguna, together with Carlos Andrés Navarro Martínez, the Director of the Canary Agency of Research, Innovation and the Information Society (ACIISI).