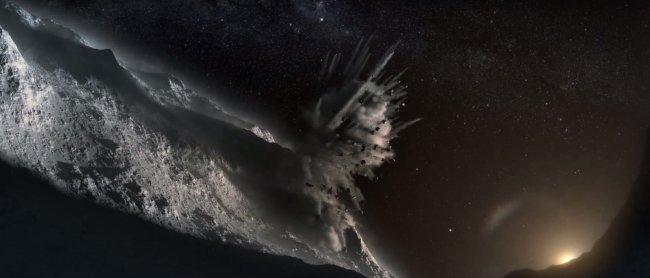 The Instituto de Astrofísica de Canarias (IAC) will be participating in THE Fair of Technological Encounters and New Tendencies "TLP Tenerife 2017" which will be celebrated in the Fairs Centre ("Recinto Ferial") in Santa Cruz de Tenerife from July 18th to 23rd, with the activity "The night of the asteroids". Between midnight and three in the morning today, Thursday, those participating will be able to search for and to track these objects using images sent in real time from the telescopes at the Teide Observatory (Izaña, Tenerife) using the application "Cazasteroides" which is available on the wen, iOS and Android.
At the back of the Fairs Centre there will be tables, chairs, a blackboard, and a big screen with which to carry out this activity. Even though the participants will be able to execute the app from their own equipment (cellphones, tablets, or laptops) a number of computers will be available to use.
Participants who use "Cazasteroides" will be able to win "Summer-coins" which can be exchanged for prizes (click for more information). The person who qualifies first, as ranked by "Cazasteroides" will win a rare gold coin, and the second and third will win silver coins. For the first 200 participants who approach the "Cazasteroides" area, and spend a minimum of 10 minutes searching for asteroids, will receive a normal coin.
The 2,000 tickets to enter the zone for participants have now been sold out, but visitors will have the opportunity to enjoy all the activities which will be going on in the "TLP SummEr-Con" area dedicated to current trends in amateur and leisure activities and in "TLP Innova" dedicated to information and outreach. "TLP Tenerife 2017" is an encounter organized by Innova7 in collaboration with the Cabildo (Island Parliament) of Tenerife.  In the 2016 edition over 50,000 people visited this event which specializes in leisure and current technological culture.
More information:
Contact:
Miquel Serra-Ricart (IAC): mserra [at] iac.es ()