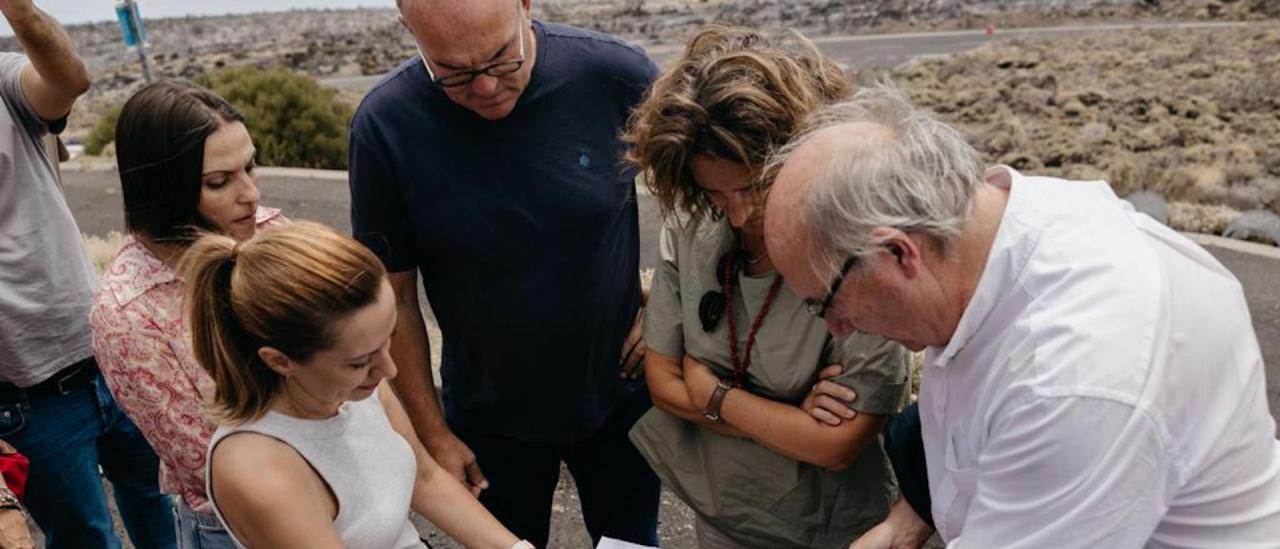 The third vice-president and acting minister for Ecological Transition, Teresa Ribera, the government delegate in the Canary Islands, Anselmo Pestana, and the president of the Tenerife Island Council, Rosa Dávila, visited the Teide Observatory (OT) to receive information on the state of the facilities after the fire suffered last Sunday. The visit was attended by the director of the IAC, Rafael Rebolo, the head of telescopic operations, Álex Oscoz, and the head of instrumentation maintenance, Héctor Quintero.
During the visit they checked that the fire did not cause any damage to the facilities. Although the fire surrounded the Observatory, the intervention of the various fire-fighting services managed to prevent the flames from advancing, which remained just a few metres from some of the telescopes.
After the fire, there is particular concern about the presence of ash and wind eddies that may affect the instrumentation and optical systems of the telescopes, so time and new detection and control systems will be needed to restore the Observatory's scientific operations to normal. 
The visit also included a report on the images of the fire taken by the DRAGO-2 space camera, developed by the IAC's IACTEC-Space team. These images, in shortwave infrared (SWIR), are proving very useful for monitoring the evolution of the fire, as this range allows us to see through the smoke.