Forbes, Duncan A.; Ferré-Mateu, Anna; Gannon, Jonah S.; Romanowsky, Aaron J.; Carlin, Jeffrey L.; Brodie, Jean P.; Day, Jacob
Bibliographical reference
Monthly Notices of the Royal Astronomical Society
Description
The globular cluster (GC) systems of low-mass late-type galaxies, such as NGC 2403, have been poorly studied to date. As a low mass galaxy (M* = 7 × 109 M⊙), cosmological simulations predict NGC 2403 to contain few, if any, accreted GCs. It is also isolated, with a remarkably undisturbed HI disc. Based on candidates from the literature, Sloan Digital Sky Survey and Hyper Suprime-Cam imaging, we selected several GCs for follow-up spectroscopy using the Keck Cosmic Web Imager. From their radial velocities and other properties, we identify eight bona-fide GCs associated with either the inner halo or the disc of this bulgeless galaxy. A stellar population analysis suggests a wide range of GC ages from shortly after the big bang until the present day. We find all of the old GCs to be metal-poor with [Fe/H] ≤ -1. The age-metallicity relation for the observed GCs suggests that they were formed over many Gyr from gas with a low effective yield, similar to that observed in the SMC. Outflows of enriched material may have contributed to the low yield. With a total system of ~50 GCs expected, our study is the first step in fully mapping the star cluster history of NGC 2403 in both space and time.
Related projects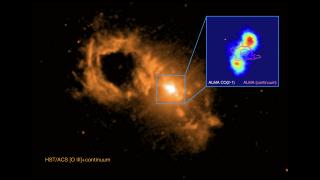 Nuclear Activity in Galaxies: a 3D Perspective from the Nucleus to the Outskirts
This project consists of two main research lines. First, the study of quasar-driven outflows in luminous and nearby obscured active galactic nuclei (AGN) and the impact that they have on their massive host galaxies (AGN feedback). To do so, we have obtained Gran Telescopio CANARIAS (GTC) infrared and optical observations with the instruments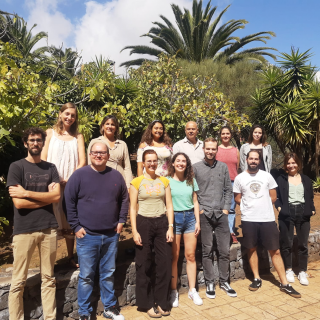 Traces of Galaxy Formation: Stellar populations, Dynamics and Morphology
We are a large, diverse, and very active research group aiming to provide a comprehensive picture for the formation of galaxies in the Universe. Rooted in detailed stellar population analysis, we are constantly exploring and developing new tools and ideas to understand how galaxies came to be what we now observe.