Angthopo, J.; del Moral-Castro, I.; Ferreras, I.; García-Lorenzo, B.; Ramos Almeida, C.
Bibliographical reference
Monthly Notices of the Royal Astronomical Society
Description
We explore the effect of AGN activity on the star formation history of galaxies by analysing the stellar population properties of 10 pairs of nearby twin galaxies - selected as being visually similar except for the presence of an AGN. The selection of such twin samples represents a method to study AGN feedback, as recently proposed by del Moral Castro et al. We use integral field unit (IFU) data from CALIFA, stacked within three fixed apertures. AGN galaxies in a twin pair suggest more evolved stellar populations than their non-AGN counterpart 90 per cent of the time, regardless of aperture size. A comparison with a large sample from SDSS confirms that most twins are representative of the general population, but in each twin the differences between twin members is significant. A set of targeted line strengths reveal the AGN member of a twin pair is older and more metal-rich than the non-AGN galaxy, suggesting AGN galaxies in our sample may either have an earlier formation time or follow a different star formation and chemical enrichment history. These results are discussed within two simple, contrasting hypotheses for the role played by AGN in galaxy evolution, which can be tested in the future at a greater detail with the use of larger data sets.
Related projects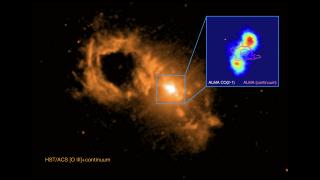 Nuclear Activity in Galaxies: a 3D Perspective from the Nucleus to the Outskirts
This project consists of two main research lines. First, the study of quasar-driven outflows in luminous and nearby obscured active galactic nuclei (AGN) and the impact that they have on their massive host galaxies (AGN feedback). To do so, we have obtained Gran Telescopio CANARIAS (GTC) infrared and optical observations with the instruments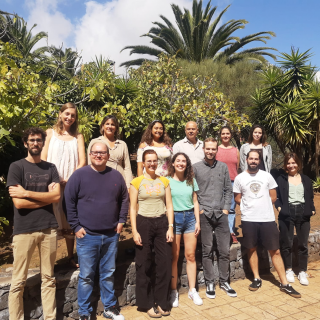 Traces of Galaxy Formation: Stellar populations, Dynamics and Morphology
We are a large, diverse, and very active research group aiming to provide a comprehensive picture for the formation of galaxies in the Universe. Rooted in detailed stellar population analysis, we are constantly exploring and developing new tools and ideas to understand how galaxies came to be what we now observe.